Start Your 7 Day Trial Today!
1.2 Million Foreclosures For Sale!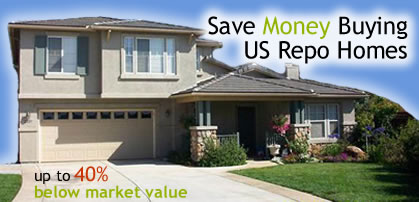 7-Day Trial

Includes
Search

over 1 million listings

for foreclosure homes from all over the nation, 24/7.
Listings updated every day.
Property school district information
Property neighborhood profile
Property map & directions
Property appraisal - estimated value (by Zillow)
Receive our

FREE

Foreclosure e-book, designed to give you an insider's edge on buying the best discount foreclosure property.


Please note: All personal information will be kept confidential.
You can read our privacy policy, terms and conditions here.
Why do I have to pay for a
7 Day Trial

?

We at USRepos.com are aware that anyone can find free listings online. But these listings can be hard to find before they become outdated; foreclosure properties are sold very quickly.

Our site's experts gather listings from most banks, lending institutions and government agencies and put them into one easy to use database.